Average pump. Would be really good if there was not a prepump. I post this pump only to show you how our risk limit and detecting of prepumps works.
Coin: Blitzcash (BLITZ)
Source: @PumpNitro
Price raised: 15%
Bittrex 1-minute chart for this pump: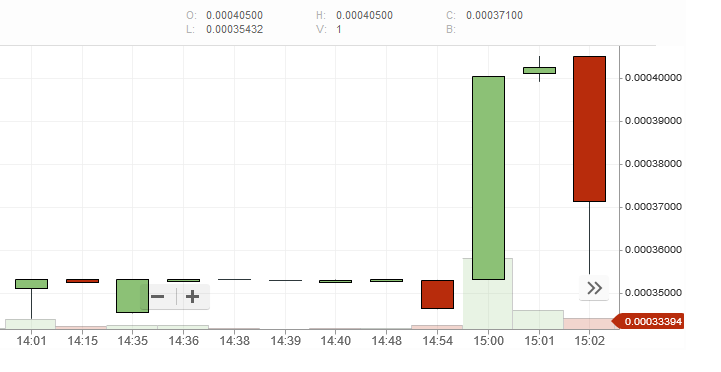 Our pump software 1-second chart: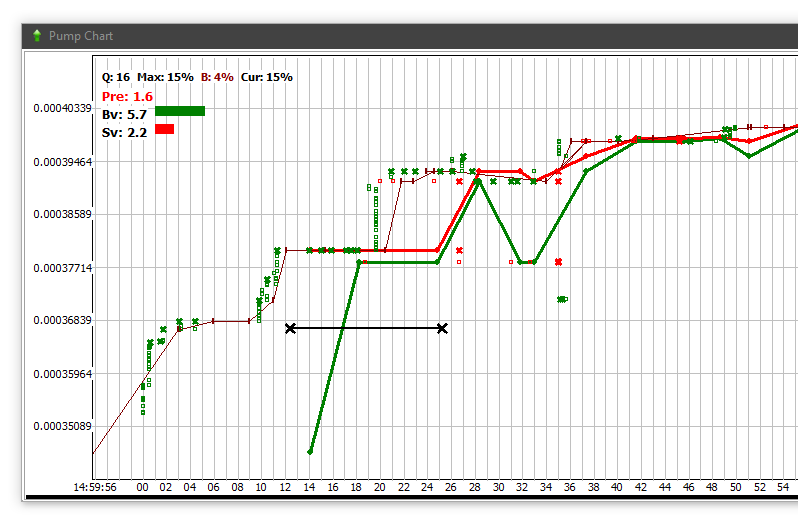 The pump announcement message:

Now look closely. The message has came in 15:00:08; the pump Bot's chart shows a set of buy orders from 15:00:00 to 15:00:04. Then there is a gap to 15:00:10, when first traders started to buy upon the signal. Because of that prepump the price raised more, then I set as predefined value, so my order had not been executed and I just cancelled it. No problem, we just wait new pumps, there are a lot of them. You better skip a pump then lose money to it.
There is one more reason to write about this particular pump, the next admin's post. Pay attention to the word "zero" and compare with our Bot's chart above.